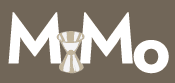 Jordan Devereaux of
Chemistry of the Cocktail
is hosting this month's
Mixology Monday
with the theme "
Fortified Wines
".
Port, Sherry, Marsala and Madeira can make a refreshing change from the liqueurs and vermouths we're so used to seeing in bed with spirits. There are many old recipes that call for fortified wines but none have made it into the classic cocktail pantheon.
Sounds like we're ready for a new fortified wine classic.
Without a second thought I'm going to use a fortified wine that regularly makes its way into my cocktails.
Pedro Ximenez Sherry.
If you've tried Sherry but not Pedro Ximenez then treat yourself. It ranges from a tawny, sweet, raisiny drink to something more closely resembling treacle. The best examples are like Christmas Pudding in a glass.
I'm using a classic as a base, so head to Harry Craddock's 1930
Savoy Cocktail Book.
If you don't have this little piece of history on your bookshelf then join
Erik Ellestad
for a stomp through its recipes.
The recipes in here would most likely have dry sherry in mind and my bar is
dangerously
understocked, so some tweaking will be necessary.
Artist's (Special) Cocktail
1/3 Whiskey
1/3 Sherry
1/6 Lemon Juice
1/6 Groseille Syrup
Shake and Strain into Cocktail Glass.
This is the genuine "Ink of Inspiration", imbibed at the Bal Bullier, Paris. The recipe is from the Artists' Club, Rue Pigalle, Paris.
The Savoy Cocktails that have a little information on the drink always grab me. Let's make this work for PX Sherry.
Groseille Syrup
is a redcurrant syrup that can be added to the records of lost ingredients. As the PX is so sweet I'll be dropping the syrup altogether. I'll use orange bitters as a nod to the missing fruit flavour. With only Jack Daniel's in my shoestring bar that gives us the recipe.
Modern Artist Cocktail
1oz Whiskey
1oz Pedro Ximenez Sherry
1/2oz Lemon Juice
Orange Bitters
Shake, Strain, Up with Lemon Zest.
The end result was a smooth, tasty drink lying somewhere between the balance of a well-made Whiskey Sour and the dark flavours of a Manhattan. Would definitely mix again.